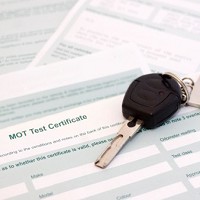 One in 10 struggling motorists is attempting to save cash by putting off their MoT test until after it is due, new research has found.
Findings from a survey of 1,000 drivers also discovered that 16% are putting off mending their cars to cut back on costs, while 20% of those questioned in the 18-to-24 group also hold back on making improvements to faulty vehicles.
The poll, conducted by InsureMyExcess.com, discovered that more than 50% of its respondents expressed concerns about forking out for mending faults as a result of an inspection, while around a tenth made the switch from fully comprehensive to third partycar insurance .
"Motorists have been hit hard by spiralling motoring costs and it is very worrying that so many are struggling to pay for repairs to their vehicles and their insurance," said director Matt Tumbridge.
"I believe that motorists are very responsible on the whole, but with tightening budgets and further job losses looming, motorists are being very careful with their money and feel that they have no option as the cost of motoring continues to increase."
Copyright Press Association 2012