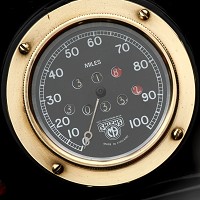 A dozen drivers with the need for speed have translated it into a number of national and international records at an endurance driving event.
The team travelled at average speeds of 125mph over 24 hours in their UK-built Vauxhall Astra hatchbacks.
The feat was achieved using two Astra 2.0 CDTi hatchbacks built at Ellesmere Port, Cheshire.
The first car took off from the start line of the high-speed bowl at the Millbrook Proving Ground in Berkshire, where cars are tested.
The car crossed the finish line 24 hours later, having covered 3,000 miles.
Almost 1,500 laps were completed on the two-mile banked circuit, following a year's work by Vauxhall and its German sister company Opel to set new speed endurance records.
It wouldn't be the stage for a breakdown , but the car passed with flying colours to take a new 24-hour record, subject to ratification, which has remained static at 100.2mph since 1992.
Spokesman Simon Hucknall said: "While world records had been set for one, six and 12 hours, so far no-one had cracked the 24-hour benchmark. At a national level, the time and distance records had stood for more than two decades."
The 165 bhp 2-litre CDTi was chosen for the attempt thanks to its economical nature as well as its strong performance on the road.
The £22,725 car has a top speed of 134mph, going from 0-60 in 8.5 seconds and it has low CO2 emissions of 119g/km, averaging 62.8mpg. The range starts at £12,995.
Copyright Press Association 2013