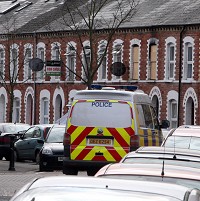 Motorists have been told they can appeal parking penalties after a council has rejected their case, according to a range of tips released by the Traffic Penalty Tribunal (TPT).
The TPT is an independent tribunal that decides appeals against parking fines in England and Wales, which include Penalty Change Notices (PCNs) and bus-lane penalties.
It was involved in the making of new BBC1 documentary Parking Mad, which is due to be aired on Tuesday, January 8 at 10.35pm, and said the TPT backed drivers in more than half of the appeals.
Should motorists decide to fight their parking penalty by going to the TPT, they do not have to attend in person as the adjudicator can make a decision over the telephone or via email.
Parking Mad raises issues with the use of CCTV to issue PCNs, while highlighting councils that use Civil Bus Lane Enforcement.Caroline Sheppard, the TPT's chief adjudicator, said: "We believe it is important for people to better understand the rules and regulations, for councils to exercise discretion in cases where it is due, and finally, for people to know that they have the right to appeal to an independent adjudicator."
Copyright Press Association 2013