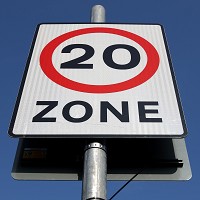 Almost all of motorists expect new accident prevention technologies to make driving safer, with nearly two in five of those polled by CarSafetyRules.com predicting road safety will improve significantly.
Opinion Matters surveyed 1,000 car buyers who had bought a brand new car in the last three years.
Drivers were asked about their feelings on technologies, brands and safety.
The survey discovered the technologies consumers want most are autonomous emergency braking and pre-crash alerts, both of which could ultimately bring down the cost of car insurance .
The findings show that buyers still research safety before making a decision despite many cars coming with five-star Euro NCAP ratings.
Three-quarters said they were clear on the safety technologies in the vehicle before handing over money.
When quizzed on why safety was important to them, over two in five motorists pointed to a first-hand crash, close shave or seeing an accident on a road they use regularly.
More still cited the death of a loved one.
Almost one in five drivers said they had become more aware of safety since becoming a parent, while just over 15% listed campaigns.
Bad winter driving conditions were the reason for more than one in 10 people. Only 12.5% of motorists said they were not interested in safety technologies.
Copyright Press Association 2013