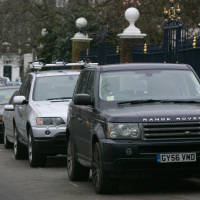 Nearly half of motorists say they are in favour of residents' parking schemes, a survey carried out by the RAC has revealed.
The initiatives, which allow parking on certain parts of road only with a permit, are supported by 48% of drivers, the findings of the poll showed.
This was despite the fact that the 1,765 drivers who took part in the survey acknowledged there were several downsides to the schemes.
These included a recognition that the schemes simply shift parking problems elsewhere instead of solving them, with six in 10 holding this opinion.
Half of drivers - 49% - also felt that residents' parking schemes can discourage people from visiting an area for shopping and leisure purposes.
In addition, many motorists - 46% - admitted that these initiatives can often make it difficult for commuters to park their cars when they are at work.
But 52% of drivers polled said they would be against the idea of allowing commuters to park in spaces left free by residents.
RAC spokesman Simon Williams said: "Parking is one of the most emotive motoring subjects, and residents' parking is probably the most polarising subject of all depending, of course, on where you live.
"Residents without such schemes are often angered when they can't park near their homes due to the influx of commuters, shoppers and leisure visitors, but many are also annoyed that they have to pay the council for the privilege of being able to park close to their own house or flat.
"Some commuters on the other hand find it difficult to understand why they shouldn't be able to park in a residential street for the time they're at work, knowing that they'll be gone before most residents return home from work. What can also happen as more schemes are introduced is a domino effect where commuters end up trying to park in the next nearest location to their workplace, shifting the parking problem to another area.
"While people clearly have very different opinions of residents' parking zones, local authorities need to take a common sense approach over their use and implementation."
Copyright Press Association 2016. Motoring News articles do not reflect the RAC's views unless clearly stated.