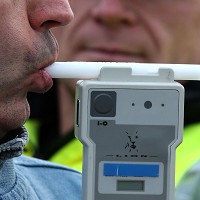 A survey has revealed that three quarters of drivers believe a lower drink-drive legal limit should be introduced in England and Wales.
The poll by charity Brake, which campaigns for improvements in road safety, found that just 26% of motorists think the limit should stay at the current level.
A total of 43% think the limit should stand at 20mg, which would effectively mean no alcohol could be consumed before driving.
A third option of cutting the limit to 50mg was favoured by 31% of those polled.
This limit has been introduced in Scotland, prompting calls from campaigners in England and Wales for the same policy to be brought in south of the border.
Brake deputy chief executive Julie Townsend said that despite claims the UK has some of the safest roads in the world, efforts to cut down on drink-driving must continue as it remains one of the "biggest killers".
Copyright Press Association 2014