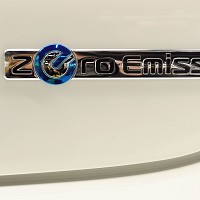 Nissan plans to conduct the first trial of driverless cars on Britain's roads later this year.
A team of Oxford University researchers has already tested a car on a private road in a science park.
Now the Department for Transport has granted permission for trials to be conducted on roads with other traffic.
The cars have an array of collision avoidance systems. Although they will drive themselves, a back-up driver who can reassert control by tapping on the brakes will be in the vehicle as a safety precaution.
Previous tests have taken place in the United States, where Google tested a Toyota Prius which drove itself on 100,000 miles of roads in San Francisco using cameras, radar and laser sensors. The Oxford-based team has adapted a Nissan Leaf into a robot car capable of following a predetermined route.
Trials of the driverless cars and a pledge to pump another £500 million into electric vehicles are a central part of the coalition Government's £28 billion road strategy.
Copyright Press Association 2013