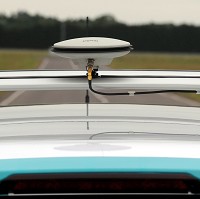 Driverless cars will be on the UK's roads as early as January - following a a green light in the Autumn Statement for £10 million of funding from Innovate UK to go toward the project.
Four cities will be running formal, real world trials of the new technologies starting in 2015; with Bristol, Greenwich in East London, and Milton Keynes working together with Coventry under a joint project.
Innovate UK is a low carbon vehicle innovation platform that aims to bring together the wide range of existing driverless technologies to make the idea a reality.
The green light for this programme has been given as part of a government drive to turn the UK into a hub for driverless cars including research, development and integration of the cutting edge technologies in the real world.
Nick Jones, lead technologist for Innovate UK, believes that self-driving cars would represent the greatest leap forward in motoring since the combustion engine.
However, careful testing in the four trial cities is necessary to ensure that the technology is safe and well regulated.
Copyright Press Association 2014