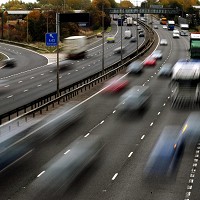 Police in the Midlands have been left stunned after stopping a driver and discovering he had been driving without a licence for the past 40 years.
The male driver was pulled over in the Nechells area of Birmingham. In a statement on their own official Twitter account, the Central Motorway Police Group (CMPG) said: "Vehicle seized in West Mids for no insurance. Unbelievably, it appears the driver has not held a licence for almost 40 years."
Police have now seized and impounded the driver's car and are proceeding with a prosecution. A West Midlands Police spokesman also admitted that they didn't currently know whether the driver had even passed a driving test.
The DVLA had been notified about the discovery and investigations are ongoing. The spokesman also confirmed: "He has committed a criminal offence, and the matter will proceed to the courts."
Driving without an appropriate licence can result in a penalty of a £1,000 fine, plus a driving ban and being prevented from obtaining a legitimate licence for a number of years.
Copyright Press Association 2013