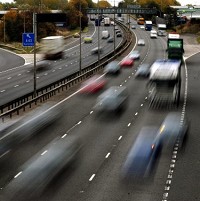 Motorists that are convicted of causing death will no longer be able to serve their driving bans behind bars.
A ban can currently be served in prison alongside a sentence, but new laws to be brought forward by justice minister Mike Penning will change all that.
Mr Penning says the fact that dangerous drivers who cause deaths can be banned from the roads by a judge, only to then serve out the ban as they serve out their prison sentence for the offence is "completely perverse".
This legalisation will soon become obsolete though, replaced by laws whereby driving bans actually begin when the offender is released from jail, a move that will no doubt be welcomed by road safety charities. In fact, the law will be changed without the need to consult an ongoing review of driving offences.
RAC spokesman Simon Williams said: "It is clearly common sense that driving bans for dangerous drivers should not be served while they are behind bars, not only to ensure the prosecution is effective, but also to give the public confidence that the criminal justice system will deal with dangerous drivers appropriately."
Conservative MP Alok Sharma, speaking at the Westminster Hall debate, also raised the prospect of a change in the law to ensure dangerous drivers are subject to a maximum 14-year jail sentence for each person they kill.
Mr Penning claims the Government needs to look "very carefully" at whether the punishment fits the crime.
Simon Williams added: "We know the treatment of dangerous drivers by the courts is a real concern for law-abiding motorists, particularly as police recorded crime figures for causing death by dangerous driving in the 12 months to September 2013 increased by a disturbing 38% to 226.
"As such we would certainly welcome this change in the law which will hopefully stop those convicted dangerous drivers from serving their driving ban."
Copyright Press Association 2014