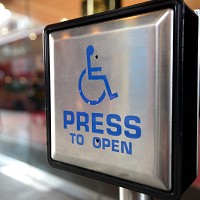 A female driver was caught on camera towing a friend in a wheelchair from behind her car in a supermarket car park.
Maria Adams lost her licence and was ordered to pay £1,369 prosecution costs after admitting dangerous driving at Newcastle Crown Court.
The 20-year-old had towed a man who was sitting in a borrowed wheelchair outside a Tesco in Roker, Sunderland. The South Tyneside call centre worker drove up and down the car park before astonished passers-by, as her friend held on to a towel which was jammed into the boot of her Nissan Juke.
The man did not need a wheelchair, but jumped into one provided by the store for disabled users. The prank, caught on CCTV, lasted several minutes.
Adams was disqualified from driving for two years, ordered to a four-month curfew and given a 12-month community order after what the judge described as "a piece of stupidity".
Copyright Press Association 2014