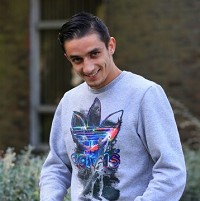 The Sussex man accused of driving onto Kent's Brands Hatch circuit in the middle of a race has appeared before Sevenoaks magistrates.
Jack Cottle, of Wadhurst, allegedly steered his girlfriend's Volkswagen Polo onto the former Formula 1 track during the Fun Cup event on June 14.
The 22-year-old man was arrested following the posting of footage on YouTube , which has so far attracted more than 32,000 hits.
The Kent court conditionally released him on bail on Monday and ordered him to appear before Maidstone Crown Court next month, on Friday, October 10.
The court will consider a charge of causing a nuisance to the public by motoring on to the Brands Hatch circuit during a live race. His actions allegedly caused the event to be halted and put racers in danger.
Cottle's bail conditions prevent him from seeing any motorsport race or visiting Brands Hatch. No plea was entered.
Copyright Press Association 2014