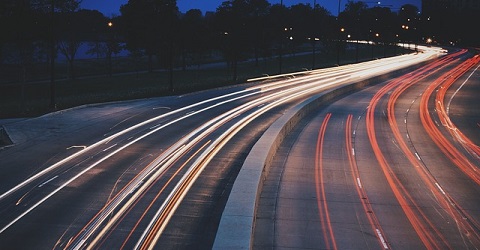 Road traffic accident statistics for 2014 show that casualty numbers have risen slightly, suggesting motorists may be taking road safety for granted. One group that is of particular concern are young drivers. Young people aged 17 to 19 only make up around 1.5% of the total number of licensed drivers in the UK, yet they make up over 10% of those killed or injured in car accidents. Despite these worrying statistics, research suggests the plight of young drivers is far from the top of the list of motorists' concerns.
Young Driver Accident Statistics
One in five newly qualified young drivers are likely to have an accident within six months of passing their test. The latest road traffic accident statistics from 2013 show that approximately four teenage car passengers are killed or seriously injured each week. In fact, 234 teenage car passengers were killed or seriously injured when involved in a crash where the driver was aged 17-19. When all casualties are included, the figure rises to 2,144, approximately 41 each week.
The data below shows the breakdown of all teenage car passengers killed or seriously injured in 2013:
45% were passengers in cars driven by 17-19-year-olds
23% were passengers in cars driven by 20-24-year-olds
31% were passengers in cars driven by drivers aged 25 and over
1% were passengers in cars driven by drivers aged 16 and under
Drink-driving in the Young
The last year has seen little change in the number of motorists who openly admit to drink-driving or travelling in a car with a driver who is over the limit. In 2015, 18% of motorists say they think or know they have driven while over the limit in the past 12 months, either shortly after drinking or the morning after. In 2014, the rate was 17%.
The age group that are most likely to drink-drive are young drivers. Of those asked, 26% of drivers aged between 17 and 24 think or know they have driven under the influence of alcohol in the past year. Unsurprisingly, concern about drink-driving is also highest among teenagers, possibly reflecting their first-hand experience, 15% of drivers aged 17 to 24 cite it as their number one concern.
Drug-driving in the Young
Drug-driving is believed to account for approximately 200 deaths per year. The latest road traffic statistics from 2015 revealed that 6% of motorists admitted to driving under the influence of drugs in the past 12 months. The statistics also confirms that drug-drivers are more likely to be drink-drivers, with two thirds of the 6% of motorists who admit to drug driving also admitting to drink-driving.
To tackle this issue, the coalition Government adopted new drug-driving legislation, which gave police the powers to use "drugalyser" devices at the roadside. These devices can identify 12 illegal drugs and since their introduction have recorded an alarming number of positive tests.
Depressingly, 37% of motorists do not believe the new law will reduce the number of drug-drivers on the roads. And, given that police find it easier and more cost-effective to test for drink-driving, conviction rates for drug-driving may not be an accurate reflection of the problem. With the penalties for drug-driving and drink-driving the same, police tend to prosecute only for the latter, even in cases where motorists are suspected of being affected by both drugs and alcohol.
New drug-driving regulations
New drug-driving regulations mean motorists who drive whilst under the influence of prescription drugs will also face stiffer penalties. Under the new regulations it is illegal for motorists to drive if they are unfit to do so because they are on legal or illegal drugs. As well as being able to detect illegal substances, "drugalyser" devices can also identify 12 prescription drugs which could impair driving ability.
These causes and prescription drugs used to treat them include:
extreme pain (morphine, diamorphine, ketamine)
anxiety or inability to sleep (diazepam, clonazepam, lorazepam, oxazepam, temazepam)
drug addiction (methadone)
attention deficit hyperactivity disorder (amphetamine)
multiple sclerosis (nabiximols)
Motorists found driving with any of these medicines above the legal limits could be found guilty of breaking the law. However, if a motorist is found to have taken the drugs according to medical advice given and their driving is not impaired, they are not guilty of breaking the new laws.
Drug-driving penalties
Under the new regulation, the Government also has introduced a series of tougher penalties, including:
a minimum one-year driving ban
a fine of up to £5,000
up to one year in prison
a criminal record
a driving licence endorsement that lasts for 11 years
a prison sentence of 14 years if found guilty of causing death by dangerous driving whilst under the influence of drugs
Are you a young driver concerned about the cost of your car insurance? Contact one of our advisors today and learn how RAC Black Box Car Insurance could help lower the cost of your insurance at renewal by encouraging policyholders to drive more safely and economicaly.