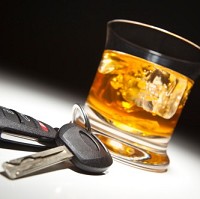 A new £740,000 campaign will spell out the personal consequences of a drink-driving conviction to discourage dangerous motorists from getting behind the wheel.
Police are also planning to stop and breathlyse thousands more drivers throughout June, the Association of Chief Police Officers (ACPO) revealed.
The Government campaign will feature radio adverts, posters in pubs and bars and a short online film warning motorists of what they stand to lose if they drink and drive.
Road safety minister Stephen Hammond described drink-driving as "a menace" and said motorists should be clear that they face a criminal record, the loss of their licence, a large fine and possibly even jail time if they drive while over the legal alcohol limit.
Convicted drink-drivers face a fine of up to £5,000 and a ban from driving for at least one year, while theircar insurance premiums are likely to skyrocket once they are allowed back on the road.
"Nobody wants to spend their summer in a prison cell so whether you are drinking in the pub or at a friend's barbeque, make sure you do not drink and drive - it could have devastating consequences for you and for others," Mr Hammond added.
Copyright Press Association 2013