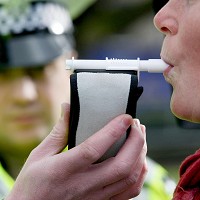 Drink drivers in the North East are being urged to put the brake on dangerous behaviour on the roads in the form of a new project.
The project from Road Respect , the North East's better driving campaign, is entitled Idiot Is A Choice, and involves an online video, a social media campaign, and beer mats.
Also part of the campaign are pop-up shop events at the Metro Centre making it perfectly clear to motorists that when drinking and driving, you are an idiot.
The various parts of the project are aimed at encouraging positive choices rather than drink driving.
One of the grim realities even one-time drink drivers will have to face if caught is the impact such an offence will have on their future car insurance premiums, not to mention the more serious consequences.
The campaign came about following figures which showed drink driving as a problem both in the region; accounting for 14% of fatal collisions since 2008, with 400 serious or fatal such incidents in the North East over the last five years.
"Is a bit of booze really worth the chaos and heartbreak caused?" said Road Respect's Jeremy Forsberg, adding that drink driving is idiotic, stupid, moronic and criminal.
The online video can be found at http://www.idiotisachoice.com.
Copyright Press Association 2013