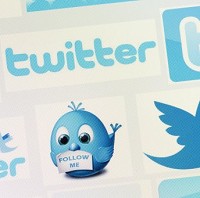 Drink-drive suspects will be named and shamed on social media this Christmas.
Two police forces are using Twitter in a bid to reduce the amount of motorists who drive having consumed excess alcohol this month.
Drug-drivers will also be subject to the same campaign.
Surrey and Sussex forces launched the joint initiative on Monday, outlining the details of each alleged offence.
RAC head of external affairs Pete Williams said: "In the absence of funding to support the scale of high profile drink-drive campaigns that we have seen in the past, this move by a number of police forces may have the desired effect in getting the message across.
"Clearly putting lives at risk should be enough to deter motorists from getting behind the wheel after drinking, but if that doesn't get through then perhaps the recognition that your personal reputation and potentially your career will be put at risk may.
"It will be interesting to see what impact this has on drink-drive statistics in the region this Christmas.
With only limited funding being available for high profile anti drink-drive campaigns, a new approach is required to change the behaviours of an irresponsible few who think they can still get away with drinking and driving."
Anyone who is convicted of drink-driving faces a fine, a ban, likely increased car insurance premiums and even imprisonment in more extreme cases.
An additional deterrent on the counties' roads will see posters erected in places where drivers were pulled over during the 2013 festive drink-drive campaign.
Members of the public are also being invited to share information about suspected drug or drink-drivers by texting the police or visiting the campaign website .
A total of 211 drivers were pulled over as drug or drink-driving suspects in December 2013.
Nearly two-thirds of these (135) have hitherto been convicted of their crimes, while a further five still have their cases to be heard.
Crawley magistrates are leaving aside more time to deal with West Sussex motorists who get charged from December 1.
Copyright Press Association 2014