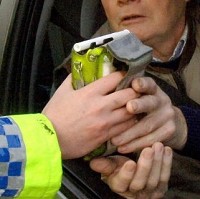 The number of fatalities from road accidents that involved drink-driving has increased by 18% in the year to 2011, according to official figures.
The Department for Transport revealed that there were 280 people killed in alcohol-related deaths on Britain's roads between 2010 and 2011, up 12% on the previous year.
Roads in the UK had previously witnessed a drop in drink-drive casualties between 2009 and 2010, when alcohol-related road deaths were at a thirty-year low.
However, that trend was not mirrored in the following year as the total number of drivers suffering serious injuries rose to 9,900 in 2011, up 3% from 9,700 in 2010.
IAM chief executive Simon Best said: "Any rise in drink drive casualties is worrying, with 15% of all road fatalities involving a drink driver there is clearly more to be done to reduce casualties."
"The problem is many crashes occur the morning after - there needs to be more education on the effects of driving after drinking. A heavy night drinking could leave you over the limit the morning after. The message to all drivers is don't drink and drive."
Copyright Press Association 2012