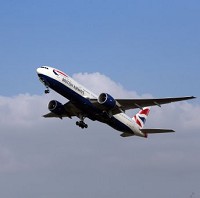 One of Britain's most experienced drivers has offered motorists advice aimed at ensuring a smooth trip to the airport for their summer getaway.
Peter Rodger, from the Institute of Advanced Motorists (IAM), says there are a number of key measures to take in order to prevent any last-minute panic.
Before leaving, you should check the fluid levels, tyres, mirrors and windows to minimise the risk of a breakdown . Pack your car sensibly, using all the space in the boot and make sure that objects on the back seat do not obstruct your view.
You should always leave plenty of time to get to the airport, making the journey more relaxed and avoiding the need for dangerous rushing.
Planning your route the day before your trip will help, and it is always crucial to check for any road closures or hazards that could obstruct your journey.
Another tip from Mr Rodger is to make sure you have a good night's sleep before your flight. Travelling can be exhausting, especially if you're driving before or after flying, so give yourself the best possible chance of keeping stress levels down.
It's worth trying to find an uncrowded area to park at the airport car park - this will reduce the chances of your car being damaged by luggage or other vehicles.
Copyright Press Association 2014