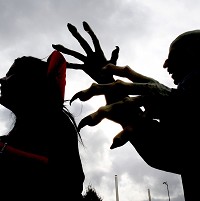 Used car buyers who fail to check a vehicle's history could be setting themselves up for an almighty fright this Halloween.
A study of over 10 million background checks showed that one in three used cars has a ghostly hidden past, with some sellers happy to spirit away consumers' cash without informing them, vehicle information expert HPI said.
Failing to carry out a background check could leave consumers paying for a vehicle with a false mileage or at risk of mechanical failure, and could also jeopardise their car insurance .
In a bid to protect buyers from gearboxes that emit ghostly screams and engines that go bump in the night, HPI is offering a 25% discount on check-ups until November 30.
Online consumers can take advantage of the offer by entering the promotional code SCARE25 when completing their purchase details.
Nicola Johnson, consumer services manager for HPI, said a vehicle history check would show customers if a vehicle has been stolen, written-off, or had its mileage changed, as well as whether there is any outstanding finance against it.
"Buying a used car doesn't have to turn into a horror story if buyers take the right precautions," she said.
"Buyers don't need to be haunted by a bad Halloween used car purchase."
Copyright Press Association 2012