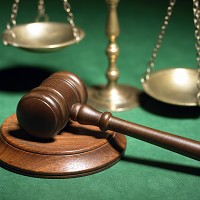 A road safety charity has welcomed the introduction of tougher sentences for disqualified drivers.
New rules under the Criminal Justice and Courts Act mean that anyone convicted of causing death by driving while disqualified will face a maximum of 10 years in prison, up from two years.
Motorists convicted of the new offence of causing serious injury by driving while disqualified will face up to four years behind bars.
Selfish drivers
Ed Morrow, campaigns officer for Brake , says the Government's decision to implement stricter penalties is important for everybody involved in campaigning for better justice for victims of criminal driving.
He says: "Getting behind the wheel when a court has already found you to be a danger on the road, and has disqualified you from doing so, is one of the most selfish decisions you can make as a driver. It is entirely right that maximum sentences are being increased, and we hope that judges will make use of them where appropriate."
He adds that this is a good first step to securing better justice for victims and families, "many of whom have been left feeling betrayed by inappropriate charges and paltry sentences".
Pressure on Government
A wider review of all driving offences and charges by the Ministry of Justice is ongoing, and Mr Morrow says Brake will be putting pressure on whoever forms the next government to follow it through to its conclusion.
"There are a number of other urgent issues with how the justice system handles cases of criminal driving," he says.
Brake campaigns for tougher penalties for drivers who kill, injure and endanger lives, alongside better enforcement.
Copyright Press Association 2015