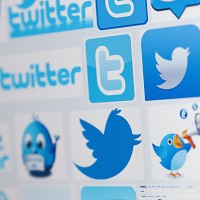 Disney film Frozen appears to have been the inspiration for a tweet by Cleveland Police on Wednesday morning, warning motorists of the dangers of theft.
The force sent out the crime prevention message after three people in the county had their cars stolen while de-icing them.
The incidents happened in Billingham, Stockton and Eaglescliffe following thick frost in the area.
Cleveland Police's tweet said: "When it's FROZEN, thieves will get their HANS on cars left unattended with their engines running. Don't be the one to LET IT GO."
The message refers to the blockbuster's title, one if its main characters and its hit song.
Tyne Tees TV presenter Kenny Toal responded on the social network by writing: "Best tweet of the day so far! You made me OLAF."
Chief Superintendent Glenn Gudgeon urged drivers to keep an eye on their vehicles while the engines are running, as it is "all too easy" for thieves to take advantage of the situation.
He added that drivers may be unable to make an car insurance claim if they have left their cars unattended.
Copyright Press Association 2014