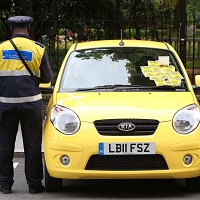 American diplomats owe more than £6 million for more than 54,100 unpaid congestion charge and fines, the Government has said.
Foreign Secretary William Hague published figures on outstanding fine and unpaid congestion charge bills owed by diplomatic missions and international organisations in the UK.
The total outstanding figure comes to more than £58 million, while 64 countries individually owe more than £100,000.
The figures date from the introduction of the congestion charge in London in February 2003 to the end of 2011.
The US ranks top of the list, with 54,156 fines outstanding. The Russians' base in London comes second, with 40,314 fines outstanding - a total of £4.6 million.
North Korean diplomats owe 1,396 congestion charge fines and a total of £150,090.
In other figures, Mr Hague revealed that Nigeria has 926 outstanding parking fines, amounting to £67,585 from the year 2011.
Total outstanding parking fines from diplomatic missions and international organisations in the UK in 2011 amounted to £331,323. A further £145,964 has been written off by councils.
The biggest offender for non-payment of business rates, which are charged at 6% of the normal national non-domestic rate to the majority of diplomatic missions, is Cote D'Ivoire. The country owes £89,543, according to figures released by Mr Hague.
Copyright Press Association 2012