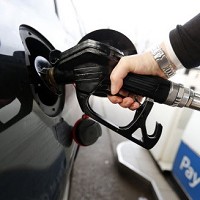 The price motorists are charged for diesel at supermarket fuel pumps is being cut again, a move welcomed by the RAC.
Price reductions made last week left drivers paying less for diesel than petrol, for the first time since 2000.
Tesco and Morrisons say they're now cutting diesel prices by a further 2p per litre with Sainsbury's announcing it will follow suit.
RAC fuel spokesman Simon Williams said: "Millions of private and business motorists that depend on diesel vehicles will be pleased with this latest price cut from the supermarkets.
"However, not every motorist in the country is yet benefiting from the fall in the diesel wholesale price - the average price of diesel sold at the pumps is still higher than petrol, despite diesel being bought in by retailers for less than the price of unleaded since the end of May.
"We expect the diesel/petrol average price 'flip' to come about in the coming days, and when it does there will be huge pressure on all retailers in the UK to sell diesel for less than petrol, reflecting more closely the wholesale price."
Morrisons says its latest cut leaves customers paying 21p per litre less for the supermarket's diesel than they were this time last year.
Tesco's price cut was due to be implemented at 1pm on July 28 with those at 300 Sainsbury's forecourts set to follow on July 29.
Asda, which last week said motorists would pay no more than 112.7p per litre, says it has no immediate plans to cut its prices again.
Copyright Press Association 2015