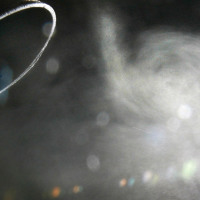 A Government investigation has revealed that the pollution rates of Britain's most popular diesel cars in real-world driving conditions exceed those seen in lab tests.
According to the Department for Transport study, all of the 37 top-selling diesel cars tested emit an average of six times more nitrogen oxide (NOx) than the legal limit when driven for 90 minutes on normal roads.
Despite this, manufacturers have not broken any laws, as they are only required to meet the lab test regulations.
The inquiry was launched in the wake of the Volkswagen emissions scandal, when the firm admitted that many of its cars were fitted with software to obscure emissions rates.
An additional finding of the research was that many motors make use of systems for preventing engine damage which can lead to higher NOx output in real-world driving when the temperature is lower than during lab tests.
Cars meeting Euro 5 standards - which could be sold up to September last year - all had "substantially higher" emissions in real-world conditions than the 180 mg/km limit they had to be under when they passed official tests, according to the study.
The Vauxhall Insignia was the worst performer, emitting 1,881 mg/km. Even the best performer, the Citroen C4, was found to emit almost three times the legal lab level.
Cars that meet the current have a limit of 80 mg/km NOx in the lab, but in real-world driving the average level recorded was more than six times higher.
Real-world driving emissions tests are set to be introduced in the European Union in September 2017.
Regulations are yet to be fully agreed, but it has been proposed that new diesel models will initially be allowed to emit up to 2.1 times more NOx than the current lab limit.
This is to give manufacturers time to develop ways of cutting emissions and allow a margin for error in the testing equipment. The discrepancy will be reduced to 1.5 by January 2020.
Copyright Press Association 2016. Motoring News articles do not reflect the RAC's views unless clearly stated.