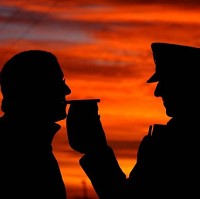 Drivers who refuse to drink and drive and always ensure their friends get home safely will be thanked at a special evening in Luton next month.
The annual European Night Without Accident campaign aims to make people aware of the risks of drink and drug driving.
The 2013 UK event will take place at the Galaxy Centre on October 19.
Don't Be That Someone has joined forces with Tune Into Traffic and AA DriveTech to organise an event which will celebrate the heroes of the night through comedy and interactive media.
Don't Be That Someone founder and trustee Mike McAdam said the campaign encourages people to get themselves and their friends home safely.
Drink driving not only puts lives in unnecessary danger but can leave a motorist facing a conviction and a subsequent sharp rise in their car insurance premiums.
"We're asking young people to look after their friends while out having fun, to be a hero, make sure their friends get home safe and that they don't drink and drive," he said.
"It's fantastic that AA DriveTech share our passion for educating young people about the dangers surrounding drink driving, and thanks to their support we can make European Night Without Accidents a bigger and better event."
Copyright Press Association 2013