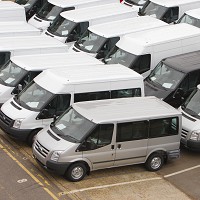 A used-van dealer wound millions of miles off odometers and illegally made over £100,000 in just 10 months, according to Trading Standards Agency (TSA) officers.
Maxwell Stuart Alvey, 50, from Gedling Road in Arnold, Notts, pleaded guilty to 10 separate charges of fraud and is now awaiting sentence at Nottingham Crown Court. His then-partner Jane Louise Starbrook was cleared of any involvement in the case at an earlier hearing.
TSA officers launched an investigation into Alvey's business after receiving several complaints regarding unusual wear and tear on vehicles with relatively low mileages. In the worst example seen by the court, Alvey took almost 300,000 miles off the odometer of a Mercedes van.
Clocking is one of the most widespread illegal practices found in the used car industry. The fraudulent practice involves using computers or mechanical tools to physically wind back the number of miles displayed on a cars odometer, allowing the dealer to sell the vehicle for a higher price than would otherwise be possible.
Buyers of used cars are reminded that careful checking of a vehicle before purchase is a vital precaution, as doing so can allow buyers to avoid cars that are likely tobreak down or encounter other problems after getting the car on the road.
Copyright Press Association 2012