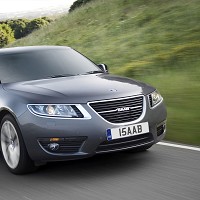 A deal has been penned by an electric car-making consortium to buy part of bankrupt Saab and rescue the brand from insolvency.
The assets of the bankrupt Swedish car-making firm include the main parts of its car manufacturing division as well as the power train and tools wings but their price tag has not been made public.
The consortium - put together recently to bid for the better part of Saab, which is based in Trollhattan in the west of Sweden - is led by investors from Hong Kong and Japan and chaired by a former executive of Volvo Trucks.
Some 51% of the buyer, National Electric Vehicle Sweden AB, is owned by Hong Kong-based National Modern Energy Holdings with the other 49% owned by Japanese investment group Sun Investment LLC.
Saab was formed in 1945 out of Saab AB, a Swedish aerospace and defence company, when Saab AB started a project to design a small car. Its first production model was launched in 1949.
Copyright Press Association 2012