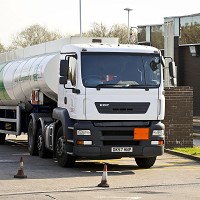 The union for fuel tanker drivers has been set a deadline of May 21 to decide whether or not to accept a final set of proposals that would eradicate the immediate threat of a strike.
Last week saw the overwhelming rejection by union reps of a previously proposed deal, heightening fears over industrial action.
However, fresh talks with representatives from six distribution groups appear to show there may be light at the end of tunnel.
Acas chief conciliator Peter Harwood said: "Following a further two days of intensive discussions, a final set of proposals has been produced by the fuel distribution contractors and Unite.
"The industrial action mandate has been extended to May 21 to enable Unite to consult with its Oils Trade Conference and the membership on these proposals."
The development followed 12 hours of intense talks between both parties, covering issues such as terms and conditions, pensions and health and safety. Both sides remain tight lipped regarding details of the new proposals.
Copyright Press Association 2012