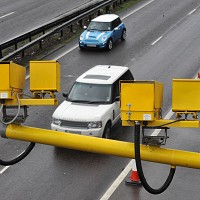 Insurers will soon be able to search a new online database of driving records, the DVLA has announced.
The MyLicence service, due to launch this summer, will give car insurance companies the ability to instantly check whether motorists have driving convictions and penalty points on their licence.
Many insurers say it could help them lower their premiums.
Insurers have to spend a great deal of time and money contacting the Driver & Vehicle Licensing Agency to get the information they need, so most ask motorists to declare whether they have had any convictions.
According to the Association of British Insurers (ABI) nearly a quarter (23%) of all information provided by customers is wrong due to under declaring (16%) or over declaring (7%) convictions and points.
My Licence will allow insurers to check what type of licence their customers hold, how long they have had it and whether they have committed any driving offences.
With these facts all present and correct, the ABI thinks insurance premiums could come down by as much as £15 and also speed up the claims process, its spokesman Malcolm Tarling says.
Copyright Press Association 2014