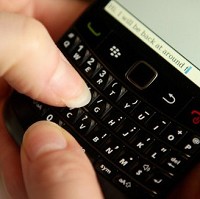 Texting while driving is as dangerous as driving under the influence, according to new research.
A study, published in the Traffic Injury Prevention journal, revealed that sending messages on a mobile phone poses "significant risks".
The findings - which suggested the dangers of texting while driving were equivalent to being a quarter over the drink-drive limit - also found that having deep, thoughtful conversations while using a hands free kit also put drivers at risk.
Co-author of the study, Dr Sumie Leung Shuk Man, said: "Our results suggest that the use of hands-free devices could also put drivers at risk.
"Although they should be allowed, they require more research to determine how they should be regulated."
Dr Shuk Man, of the University of Barcelona, added: "Cognitively demanding, hands-free conversation and particularly texting represent significant risks."
Copyright Press Association 2013