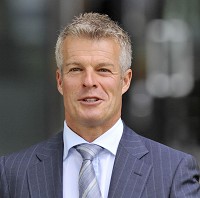 Cyclists should be subjected to the same laws as motorists and be forced to wear helmets and hi-vis clothing, according to a high-profile lawyer.
Nick Freeman, the specialist traffic and speeding lawyer known as 'Mr Loophole', said some riders totally disregard the Highway Code.
There are a number of cyclists who seem to ignore signals and junctions while undertaking when approaching left turns and ignoring red lights is commonplace, said Mr Freeman, who has earned a reputation for getting celebrity clients cleared in seemingly impossible road traffic cases.
He said cyclists should be forced to stick to the letter of the law as they are a danger to themselves and other road users and this behaviour inevitably increases the number of car insurance claims.
The number of bicycle-related deaths increased from 107 in 2011 to 118 in 2012, while the number of cyclists sustaining serious injuries rose 4% to 3,222, according to latest figures from the Department for Transport.
Mr Freeman said technological developments have improved car safety but cyclists remain "incredibly vulnerable" and the wearing of helmets and hi-visibility clothing should be made mandatory.
Copyright Press Association 2013