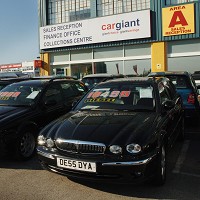 The second quarter saw a 5% drop in average used-car prices, the Auto Trader Retail Price Index revealed.
These prices fell to £8,620 after demand for new cars rose, bringing about a large number of vehicles more than a decade old. With this demand, newer-vehicle prices went up with a 3% quarter-on-quarter rise in prices of vehicles less than a year old.
The amount of cars more than three years old is now 73% and that of cars under that age is 27%, a trend which could see less strain on expenses like car insurance for drivers of older cars.
However, a new car could have a bigger chance of holding its value into the future with the big demand in younger models.
The index showed a fourth successive monthly rise in new car registrations by 3.5% in June as new engines and fuel-efficient technology generally offered more miles to the gallon. Private buyers purchased 9.8% more cars in that month year-on-year.
There was a 3.9% drop in the average asking price of used cars in the previous quarter due to a rise in the amount of older vehicles on sale and a fall in cars newer and pricier.
Copyright Press Association 2012