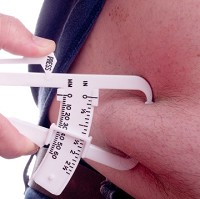 Drivers who are overweight are more likely to die if they are in a car crash than those who are not, scientists claim.
The fattest women, those in the World Health Organisation obesity category III, are also said to be twice as likely to be killed in a road accident than the fattest men.
Fatty tissue in overweight people prevents seatbelts from immediately tightening around the pelvic area, meaning fatter drivers are propelled further forward, highlighting how crucial it is to have propercar insurance .
People deemed to be in the WHO obesity category II are 51% more likely to die in a car crash and those in category I are 21% more likely to be killed, according to scientists.
Underweight men are also more likely to die in a crash than motorists of healthy weight.
US scientists said they looked at around 3,400 pairs of drivers and research authors said: "Findings from this study suggest that obese vehicle drivers are more likely to die from traffic collision-related injuries than non-obese occupants."
Copyright © Press Association 2013
Caption: Fat people are more likely to die in car crashes than those who are not, according to scientists