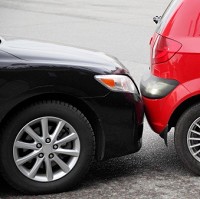 Insurance premiums for drivers are rising dramatically as a result of gangs who profit from making fraudulent whiplash claims, according to an MP.
Conservative MP Julian Brazier says gangs that deliberately cause accidents in order to make clams are costing ordinary motorists.
Speaking in the House Commons he called for urgent action to tackle the growing trend that is plaguing the UK's roads, expressing sympathy with genuine victims of whiplash following his own experience many years ago.
In response, Justice Minister Helen Grant said she agreed that a gang culture had negatively influenced insurance premiums and claimed new reforms would mean "unnecessary claims" would be avoided.
"Unfortunately, a compensation culture was allowed to build up during the time of the last government and we are now having to deal with that," she said.
"Our reforms will mean that meritorious claims will always be possible whilst ensuring that unnecessary claims will always be avoided."
Copyright Press Association 2013