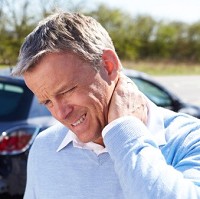 The number of 'crash for cash' incidents has reached an all-time high - with more people deliberately staging road accidents to gain fraudulent whiplash-injury compensation.
New research reveals a 21% rise in organised fraud cases compared with 2013.
Organised gangs are at the heart of the increase, which is bumping up car insurance premiums for honest drivers, with Birmingham and Greater London identified as the worst areas for the dishonest scams.
Luton, Manchester, Leeds, Bradford and Slough are other blackspots where scammers like to operate.
"With 'crash for cash' crimes unfortunately becoming more prevalent on UK roads, motorists are looking to in-car cameras to protect themselves from being taken advantage of," said RAC head of external affairs Pete Williams, in response to the Aviva figures.
"Accident cameras or in-car cameras are commonplace in some countries where unscrupulous driving practices are a more regular occurrence.
"As long as they are used correctly, dashboard cameras are a valuable record of the circumstances that occurred around an accident and as such can help to reduce the cost of personal injury claims which, in turn, should ultimately reduce the cost of insurance.
"Making in-car cameras compulsory would come at a cost initially, but they could pay for themselves in the long run if they cut the nation's premiums.
"When used in conjunction with a telematics 'black box' they can also provide accurate information of driver behaviour to help customers and insurers to deal with claims more quickly."
Copyright Press Association 2014