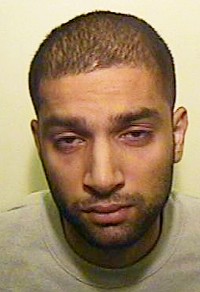 A man who helped swindle the car insurance industry out of £1.6 million through "crash for cash" deals has been jailed.
Mohammed Patel staged accidents for £500 per crash to help fraudsters claim £17,000 on average from insurers.
Manchester Minshull Street Crown Court was told the 24-year-old staged at least 93 crashes to earn around £46,000.
The resident of Nottingham Drive, Bolton, Greater Manchester, confessed to one count of conspiracy to defraud, six counts of dangerous driving and four counts of driving while disqualified.
He was sentenced to four-and-a-half years in jail and handed a driving ban of three-and-a-half years.
The Insurance Fraud Bureau (IFB), commissioned to tackle this type of fraud, said "crash for cash" scammers earn £16,000 for every staged accident on average.
IFB deputy chairman Richard Davies estimated that such claims submitted amount to £350 million a year.
Consumers pay an additional £44 on their premiums every year due to insurance fraud, he said.
Usually, in staged accidents of a low speed collision the "victim" makes claims for personal injury, vehicle damage and replacement vehicle hire, Mr Davies added.
Copyright © Press Association 2009