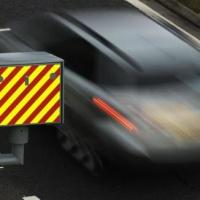 Speeding motorists are being targeted during a week-long police campaign in Scotland.
Officers say the aim is to educate drivers and other road users about the "potentially devastating effects" that speed can have.
And they are reminding motorists that prevailing conditions may mean the safe speed at which to drive may be well below the posted limit.
The campaign, which continues until May 9, is being run by Police Scotland, which says reducing the number of people who are killed and injured in road accidents is one of its top priorities.
While aiming to catch speeding drivers, officers will also be speaking to vulnerable road users such as motorcyclists, pedestrians and cyclists about speed and other road safety issues.
The head of road policing for Police Scotland, Chief Superintendent Andy Edmonston, says while accidents claimed the lives of 95 "vulnerable road users" in 2014 - almost half the total number of road fatalities - they left more than 3,300 others injured.
He adds: "We want people to realise the potentially devastating effects their driving can have on others, especially vulnerable road users."
"Speed limits are there for a reason and show the maximum speed at which it is permitted to drive, however drivers also need to drive according to the prevailing conditions, adjusting speed accordingly if it is wet, foggy or the sun is low for example. This may result in a safe speed being considerably below the posted limit."
By taking road conditions into account and driving at an appropriate speed, Chief Superintendent Edmonston says, motorists can help make the roads safer and reduce the accident toll.
Copyright Press Association 2016. Motoring News articles do not reflect the RAC's views unless clearly stated.