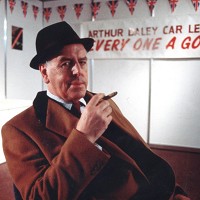 The Government is looking to bring in more safeguards to prevent consumers getting ripped off when buying used cars.
Consumer Affairs Minister Jo Swinson urged a range of proposals to be implemented after launching the Used Car Commission last year.
She said there should be more co-operation between police and trading standards chiefs to hit gangsters who steal cars for export. Criminals who "clone" cars, or even break up the vehicles they steal for scrap, are also targeted in the study.
Minimum standards requirements and trader vetting schemes could also be brought in for the sector, which is worth £38 billion per year through 7.1 million sales. Information gathering was also highlighted, in order to identify emerging problems for police to act on.
Ms Swinson said that while most second-hand transactions are no problem whatsoever, some feel they have been fleeced of thousands of pounds and left with a host of unrelated issues and possible breakdown headaches. Studies show that 750,000 people faced unresolved problems with used cars each year. To counter this, the RAC car check has been developed to give more confidence to car buyers as it reveals whether the car has been stolen, written-off, scrapped, has existing finance alongside many other alerts.
RAC spokesman Simon Williams said: "It is a positive move to see more measures being rolled out to protect the consumer when it comes to buying a car as often it can be a situation where the buyer is in the dark as to the full truth about a vehicle's history.
"Whether it's a new car or second hand, it's an important purchasing decision and consumers need to be protected against the possibility of being misled.
"That is why we have launched a number of initiatives such as the RAC Cars website which provides a safer way to buy a used car as each vehicle on the site is subject multi-point checks and a one-month warranty. The RAC BuySure scheme also provides consumers with peace-of-mind when buying a second-hand car, thanks to its 80-point RAC Approved Preparation Standard check on every vehicle bought through RAC Approved Dealers."
Copyright Press Association 2014