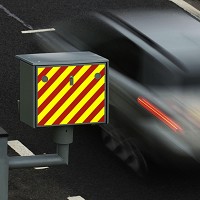 Police in Northern Ireland are cracking down hard on motoring offences after a spike in the number of road deaths.
A total of 54 people have lost their lives in the region since the beginning of 2014. By comparison, 26 people died during the first eight months of 2012 and 40 over the same period in 2013.
In a bid to reverse the worrying trend, officers in the region have been told to take a firmer approach in dealing with offences such as speeding, using mobile phones and not wearing seatbelts.
Chief Constable Stephen Martin, of the Police Service of Northern Ireland (PSNI), said motorists caught using a phone, speeding or not wearing a seatbelt should expect a ticket with a £60 fine and three penalty points.
He stressed that officers are being told to issue tickets in all such circumstances and added the force makes no apologies for doing so.
Mr Martin said officers would rather issue a ticket than knock on a relative's door telling them someone has lost their life on the road.
Copyright Press Association 2014