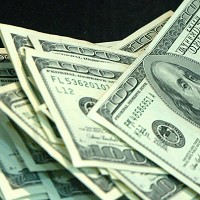 The US Supreme Court has rejected a last minute appeal against the sale of car giant Chrysler to Fiat.
The appeal, by opponents including consumer groups and three pension plans was turned down.
Fiat, Chrysler and the Obama administration had warned that the court's intervention could have destroyed the deal.
The sale had already been approved by a New York appeal court, but opponents had been time to persuade the Supreme Court to intervene.
Justice Ruth Ginsburg ordered a temporary delay just before a 4pm deadline on Monday. Just over 24 hours later the court freed the carmakers to complete their deal.
Indiana treasurer Richard Mourdock expressed disappointment with the decision and said options seemed limited for opponents of the sale.
The White House praised the decision, saying: "The Chrysler-Fiat alliance can now go forward, allowing Chrysler to re-emerge as a competitive and viable carmaker."
Copyright © Press Association 2009