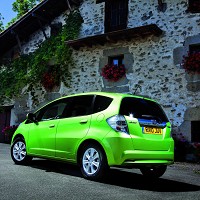 Many motorists get hot under the collar over parking complaints, but one Singapore couple took things to the next level; dumping chilli sauce on a neighbour's car.
A court fined 40-year-olds Ng Choon Meng and Lau Kin Kee a total of $3,000 (£1,500) after they were spotted on CCTV 'staining' a Honda Jazz with chilli and soy sauces and also throwing bags of rubbish onto the car. They were seen doing this on several occasions.
The pair told the court they wanted to force their drug enforcement officer neighbour to change his parking space as his car headlights regularly shone straight into their flat when he got home from work. It is not known whether the neighbour claimed on hiscar insurance to have his car repaired or resprayed.
The couple admitted the headlights were not a problem for very long, but it was enough of an annoyance to prompt them to act.
Ms Lau and Mr Ng were both convicted of the mischievous attacks on the vehicle, but Ms Lau was responsible for more of them than her husband, the court was told.
She was fined $2,000 (£1,000), while Mr Ng's punishment amounted to $1,000 (£500).
Copyright Press Association 2013