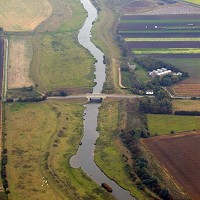 Country roads are being used as personal race tracks by many drivers, as four-fifths of motorists claim cars travel too fast on such routes .
In a new survey, just under one in five drivers admitted having broken the speed limit at least once on country lanes in the previous year, while 5% said they had overtaken another car when it was unsafe.
The study of 100 drivers for the road safety charity, Brake, also found that 15% had taken a crest in the road too quickly, or cornered at speed.
One of the main reasons offered for speeding was there were not enough, if any, speed cameras around, hence less of a chance of prosecution.
Other drivers said they feel safer on rural roads as there are less cars around.
But Brake said drivers are more likely to encounter cyclists and pedestrians on these roads, while rural communities' lives can be easily blighted by fast or poorly-driven cars.
The charity's chief executive, Julie Townsend, said that people who want to enjoy Britain's countryside by bike, on foot or even on horseback should not have to compete with people treating the rural network as their own personal Silverstone.
Copyright Press Association 2014