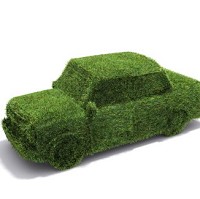 Students are gearing up to take part in an eco driving challenge that aims to find the most economical drivers in the UK.
The first ever Formula Student Diesel Eco Driving Challenge, which gets underway on June 18, is a non-stop motoring event across the full-length of Britain.
It is expected to take almost three days to complete the route, which starts in Westminster and ends in Aberdeen.
The route takes in 46 universities, from the Queen Mary, University of London in Mile End to Aberdeen University, and the teams take part in a Ford Fiesta powered by a 1.5-litre TDCi diesel engine that uses Bosch common rail diesel injectors and a high-pressure Bosch fuel pump.
Shell FuelSave Diesel will be provided to the teams throughout the contest, which is being jointly run by Formula Student and Bosch.
Those taking part are all involved with Formula Student 2013, which takes place at Silverstone from July 4-7.
Participants in that event are tasked with designing, building and racing a single seat racing car over the course of a year, before putting it to the test at one of the world's top racetracks.
Copyright Press Association 2013