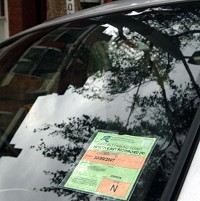 Local authorities are raking in the cash from charging motorists to park despite slashing their road safety budgets.
English councils collected more than £411 million in parking charges during 2011/12, almost 15% more than in 2010/11, according to figures from the Institute of Advanced Motorists (IAM).
But the statistics also showed council spending on road safety and safe routes to schools had plunged 18% to £105 million.
Less money spent on road safety initiatives could end up leading to an increase in accidents, which will see motorists paying out even more cash with increased car insurance premiums.
The IAM said councils in London had collected the most from motorists parking in their area.
Westminster earned the most with £38 million - 8.7% more than in 2010/11. And Kensington and Chelsea's income from parking rocketed 31% to £27.5 million.
Simon Best, chief executive of IAM, said local authorities were making record amounts of money from parking but instead of pumping the cash back into repairing the highways or keeping roads safe, they were spending the money elsewhere.
Copyright Press Association 2013