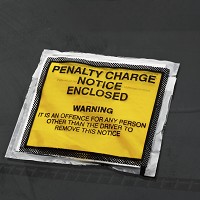 Cash made from parking charges and fines by English councils is expected to increase by 5.6%, according to new Government figures.
English local authorities predict that net income on parking services (off-street and on-street parking) will rise from £601 million in 2012/13 to £635 million in 2013/14.
The statistics were published by the Department for Communities and Local Government under English local authority revenue and expenditure plans for the current financial year ending in April.
Earlier this week it was reported that Local Government Secretary Eric Pickles is considering plans to allow drivers to park on double yellow lines for 15 minutes if they are just popping into a shop.
This is in a bid to encourage more drivers to set theirjourney planners to high street shopping centres.
Business Secretary Vince Cable gave some backing for the idea but Transport Minister Norman Baker has raised doubts.
Mr Pickles said that the £635 million municipal parking profit shows why "unfair" town hall parking rules need to be reviewed.
He added: "The law is clear that parking is not a tax or cash cow for town hall officers."
Copyright © Press Association 2013