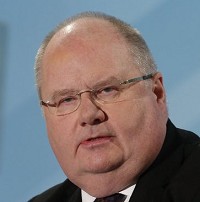 An alternative to the congestion charge in Nottingham has been branded a failure by politicians and residents.
Nottingham City Council introduced the country's first parking levy in an attempt to reduce the amount of traffic coming into the city centre.
Employers are charged £334 for each space they provide in their workplace car park - with the aim of encouraging commuters to use public transport or car share.
However many companies have simply passed the cost of the parking spaces onto their staff, meaning many workers have opted to park their cars on nearby streets for free - much to the anger of local residents. Many residents say their spaces are now being taken by commuters who don't want to pay to park at their workplace.
Angela Cairns, 52, told a local newspaper: "Since the levy was introduced it's been chaos. People who live on those roads have had tremendous problems.
"One person couldn't even get off his driveway to get to work one day.
"If it was three or four cars it wouldn't be a problem - there are so many you just can't see oncoming traffic when you pull out of the close."
The plan, which was being used as a pilot for other major cities, has also attracted criticism from politicians.
Bristol was the next city which was expected to roll out the plan, but following a public consultation, the local authority has shelved the idea.
Eric Pickles, Secretary of State for Communities and Local Government, said: "Rather than helping tackle congestion, it is clear that the Labour Council's new workplace parking tax is doing more harm than good, by clogging up the roads and causing parking problems to spread."
Nottingham City Council says it will now introduce on-street parking charges to deter workers from taking residents' spaces, while those who live on the street will be given free permits.
Copyright Press Association 2013