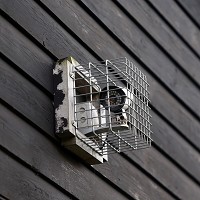 An east London council has become the first in the country to use an unattended CCTV enforcement system to catch out drivers who commit moving traffic offences.
The remote cameras are being used by Redbridge Council to penalise drivers who illegally use yellow-box junctions or make banned turns, with officials saying that several "serious traffic contraventions" have already been captured.
The Videalert-manufactured devices are being used at four locations and combine video analytics and automatic number plate recognition detection to capture more offences, but their purpose has been questioned by some motoring experts.
The firm says that the scheme "captures more offences than can be achieved by traditional legacy solutions and will deliver a higher return on investment and compliance whilst increasing road safety wherever it is deployed".
But RAC head of external affairs Pete Williams said: "It is very worrying to hear mention of a phrase like 'will deliver a higher return on investment' in association with a new type of moving traffic offence enforcement camera as it automatically makes you think the council is investing to make money rather than to change driver behaviour.
"Common sense needs to be applied with a new system like this to avoid creating a situation similar to Clapham's 'money box junction' (in south London) where a camera has been positioned in a place where there are clearly issues with the design and layout of the road which leads to motorists repeatedly being caught out.
"If drivers are blatantly ignoring signage, then something needs to be done, but fairness should be key in the use of cameras like these.
"It is encouraging, however, to hear that footage will be reviewed before penalty charge notices are issued as this will hopefully prevent some accidental driver errors being unfairly penalised."
Copyright Press Association 2014