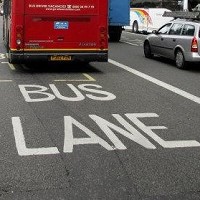 Illegal traffic cameras used to catch motorists in Manchester bus lanes mean that the city council will have to repay £544,000 in fines.
It has admitted that although bus-lane cameras were not approved by the Department for Transport until December 24, 2008, they were already in use - and had issued 18,145 tickets.
Spokeswoman Vicky Rosin says that a "deeply regrettable administrative oversight" - officials wrongly thought that the cameras could be retrospectively approved - is to blame.
She says: "We have taken steps to notify the public as soon as this technicality came to our attention. We apologise for this mix-up, and remain determined to ensure that bus lanes stay free-flowing for the benefit of public transport users and to help prevent congestion."
Drivers caught before that date and fined £30 - £60 if they did not pay within two weeks - can now apply for a refund.
Copyright © Press Association 2009