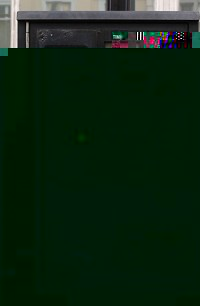 Leicester City Council has announced it is to raise the cost of parking around the busiest areas of the city.
Charges for on-street parking spaces in the south and central areas of the city, near St Margaret's Church and around both De Montford and Leicester universities, will go up by 10p from October 12.
The decision will affect 1,300 car parking spaces.
The council's traffic manager Andy Thomas said the price increase was to encourage people to park in quieter areas of the city.
He said: "We've got a kind of Goldilocks principle - some places we think the prices are just right, some places we think they're too expensive and some places we think we need to put the price up."
In contrast to the price hikes, areas in the north of Leicester bordered by the inner ring road, will experience a 10p drop in parking charges. It will benefit more than 5,000 motorists.
It was also revealed that people parking in the east of the city, including on Charles Street, Humberstone gate, Humberstone Road and the inner ring road, will have parking charges frozen.
Copyright © Press Association 2009