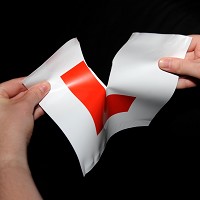 Parents of young drivers are forking out an average of £5,000 in the first year of motoring to help get their children on the road, a study by e-digital has revealed.
A third of parents are contributing towards their child's lessons, with the majority of these paying between £750 and £1,500.
Of those parents whose children are yet to reach driving age, 20% expect to have to fork out towards lessons.
Add to this the averagecar insurance premium for a young driver of £1,982 and the average cost of a first time car at £1,200 and motoring costs soon add up to thousands.
However, parents of young drivers are not just concerned about the costs but also their children's safety, with 57% of those whose children had recently passed saying they are thrilled for them but worried about them driving alone.
Nearly a quarter said they are worried that friends or loud music would distract their children while driving and a further 14% said they would not let their kids drive on their own or had made them take an advanced driving test.
Copyright Press Association 2012